Projectontwikkelaar en vastgoedbeheerder
In het bezit van een projectgrond of gebouw en bent u op zoek naar een investeerder?
Of bent u zelf investeerder en bent u op zoek naar een jonge, ervaren partner om samen in vastgoed te investeren?
Bij Inviva bent u aan het juiste adres! Alle aandacht gaat naar wetgeving met belang voor duurzaamheid, wooncomfort en design.
Verleende diensten
Webdesign
Webdevelopment
Projectbeschrijving
We maakten een professionele website gebaseerd op de eerder ontwikkelde website van Demefco.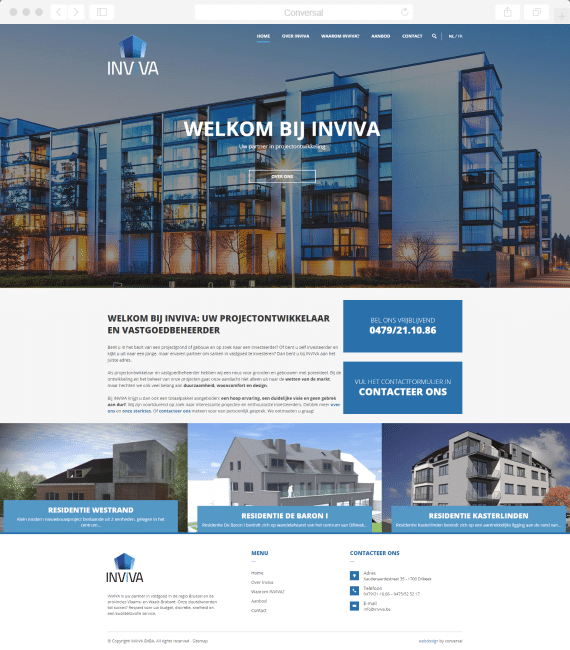 Bespreek jouw project
Benieuwd wat wij voor jou kunnen betekenen? Vul vrijblijvend het formulier in en we nemen snel contact op.