Street football is a way of life!
Panna Streetz organiseert straatvoetbalconcepten in België en is daarmee bij de grootste in hun soort.
Daarnaast lagen ze aan de basis van de ontwikkeling van panna en freestyle voetbal in Europa. Voor unieke events en merkactivaties met een urban karakter is Panna Streetz specialist.
Verleende diensten
Webdesign
Webdevelopment
Projectbeschrijving
Voor Panna Streetz kozen we voor een fris en hip design. De website moest de intentie en geef van het straatvoetbal weerspiegelen. Net daarom is er gebruik gemaakt van sprekend beeldmateriaal. De website werd ontwikkeld in drie talen. De bezoeker beleefd de street socces mentaliteit doorheen de website en wordt begeleid door de verscheidene "Call to actions".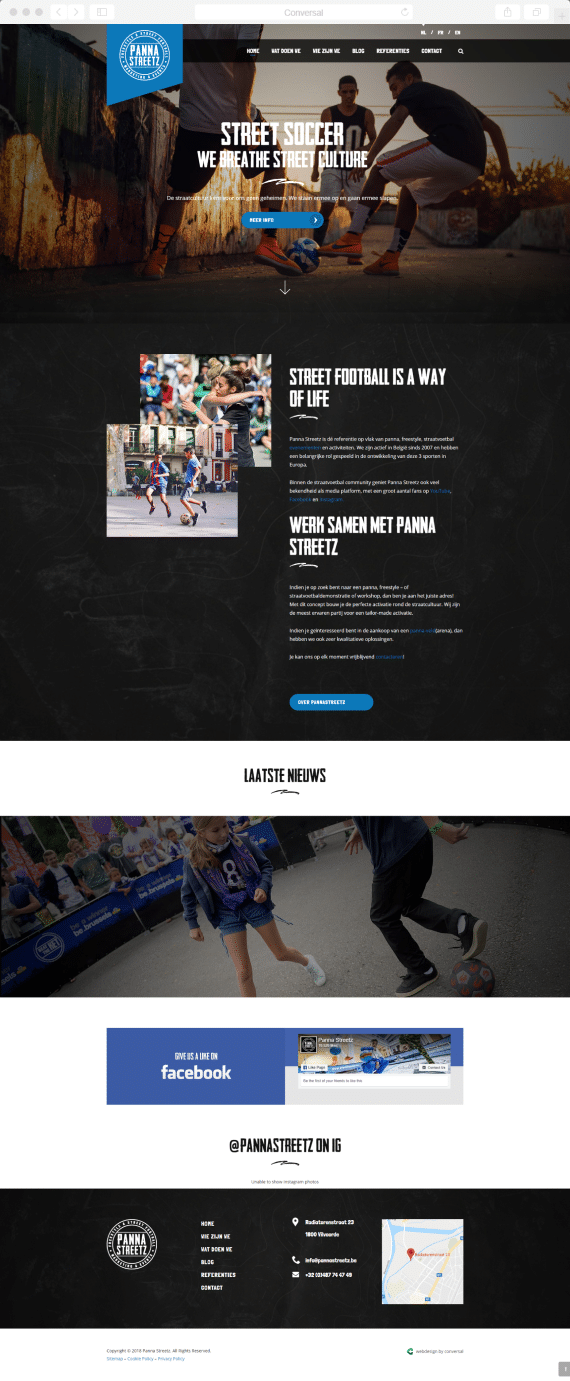 Bespreek jouw project
Benieuwd wat wij voor jou kunnen betekenen? Vul vrijblijvend het formulier in en we nemen snel contact op.